Tank Holding Acquires Rotoplas U.S. Manufacturing Plants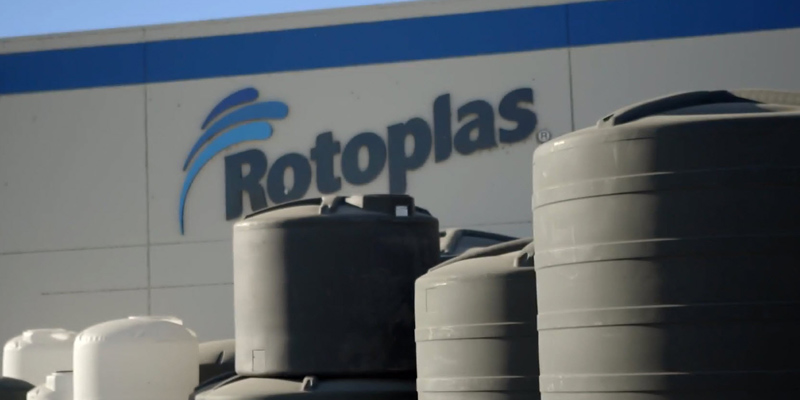 Tank Holding, North America's largest polyethylene tank and container manufacturer has agreed to acquire all the U.S. manufacturing assets of Molding Acquisition Corp, a wholly owned subsidiary of Mexico based Rotoplas, which includes three rotational molding tank plants located in California, Texas, and Georgia.
Rotoplas, also known as Grupo Rotoplas is listed on the Mexico Stock Exchange (BMV) under the ticker "AGUA", is a leading supplier of water solution products in Latin America with 22 plants located throughout the region. They are divesting their US manufacturing assets and product line, so they can focus on and strengthen their leading e-commerce platform in the United States.
"The acquisition of the Rotoplas manufacturing plants and product line represents another strategic step in expanding our water tank product offering and increasing our manufacturing capacity, so we can better serve our customers throughout North America," said Greg Wade, CEO of Tank Holding. This recent acquisition announcement represents Tank Holding's 4th acquisition in the last 9 months.
"In addition to the facilities and product line, we are just as excited to welcome the dedicated  employees, and loyal customer base of Rotoplas, this is often understated but of significant value to us, as we continue to grow our organization," Wade added.
Besides being a world leader in the design and manufacturing of polyethylene tank and container products, Tank Holding also maintains major market positions with many other proprietary products, including steel intermediate bulk containers, insulated material handling bins, medical waste containers, and specialty pallet systems.
Tank Holding, which includes the brands of Norwesco, Snyder Industries, Bonar Plastics, and Stratis Pallets, is owned by Olympus Partners and the management team, currently operating 22 manufacturing plants and employing approximately 650 people throughout North America.
Olympus Partners is a private equity firm focused on providing equity capital for middle market management buyouts and for growing companies. Olympus manages in excess of $8.5 billion mainly on behalf of corporate pension funds, endowment funds and state-sponsored retirement programs. Founded in 1988, Olympus is an active, long-term investor across a broad range of industries including business services, food services, consumer products, healthcare services, financial services, industrial services and manufacturing.